update//005wtm
It's been awhile. I'm glad you all made it out alive.
Let's begin our discussion with the Merch.

Number one// We just got our split 7inches with Ocksen in the mail today. Currently working on screen-printing hella covers, will be officially out and ready for trades within the week.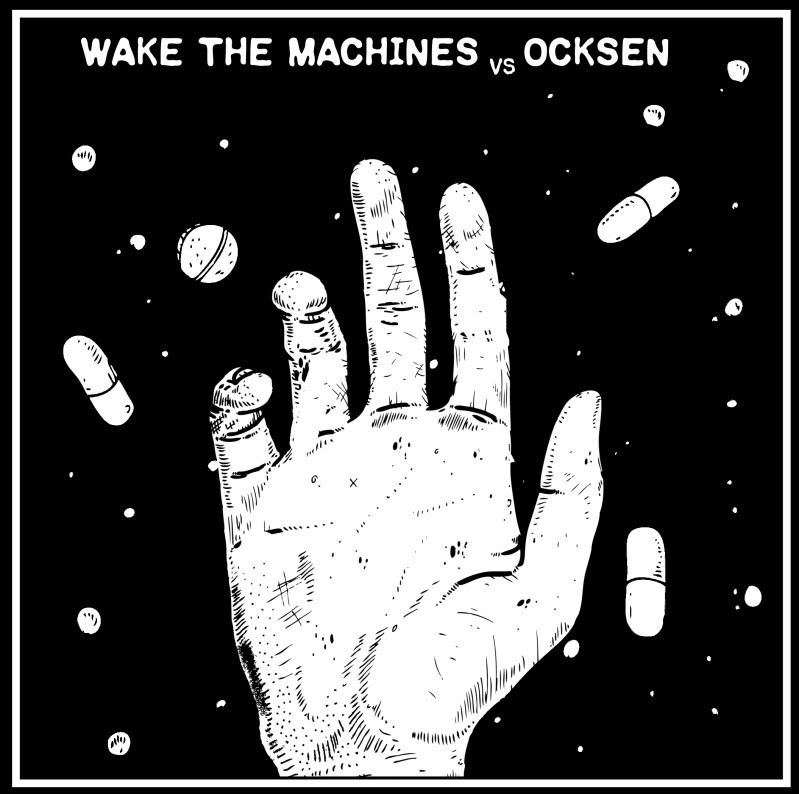 Number Two// "Exclusive" Wake The Machines shirts, only available at:
http://www.vipmerch.com/category/wake-the-machines
10 Bucks a pop.




Long story short, we have a lot of sick projects in the air because we owe alot of money on alot of shit, so buy some shit, so we can put out more shit. Which brings me to my next point.

UPCOMING RELEASES.
We are hitting the studio on December 20th and again in early Jan. to record for our split with Actuary, among a few others. These will be our first recordings with our new 2nd guitarist J. Just wait, you're all fucked.

Splits w/ Lunge, The Communion, +HIRS+, Total Hipster Crusher, Gorgonized Dorks, Six Brew Bantha, Lt. Dan, and Maximum Thrash also in the works.

UPCOMING SHOWS.
December 9th, 2011.
Fresno, California
The Bel Tower, 69 E. Belmont
w/ Buried At Birth
Drag Me Under
Burn Your World
Cabin Fire
Al Bundy



December 23rd, 2011.
Concord, California
@ Ask around.
w/ Others TBA

January 4th, 2012.
San Francisco, California
Submission Art Space
w/ Cabin Fire
Miles West

January 13th, 2012.
Concord, California
The Greenhouse, Ask A Punk
w/ Magikool Doods
Deaf Mute Dingus

And Then we are attempting a little mini-tour.
Get in touch if you can help.

January 26th, 2012.
Los Angeles, California
@ TBA

January 27th, 2012.
San Diego, California
@ TBA

January 28th, 2012.
Phoenix, Arizona
@ ICYC
w/ Monger

January 29th, 2012.
Las Vegas, Nevada
@ TBA

And we are diligently planning a full US tour for the summer. More info on that as it formulates. For now that will be all. You are dismissed. Live Long and Prosper.
-j2